Giving birth should be safe for all women.
GAIN, founded in 2017, is a women-led organization of global health experts. This comprehensive project focuses on solutions to decrease maternal and neonatal morbidity and mortality in Liberia, Malawi, and Sierra Leone in sub-Saharan Africa and Memphis, Tennessee in the US. Our goals include:
Expanding the nursing workforce
Establishing pathways for nurses to upgrade their education
Creating cadres of expert providers skilled in patient care and leadership
Expanding the nursing workforce​ in sub-Saharan Africa
In Liberia, Malawi and Sierra Leone, there is an inadequate number of licensed nurses and midwives, with vacancy ranges from approximately 50% in Malawi and Liberia to 83% in Sierra Leone. Therefore, it is important to increase the number of licensed nurses and midwives because they receive longer and more comprehensive training in preventive and curative care for pregnant women and newborns. Patient outcomes improve dramatically when fully educated nurses are delivering care.
In an effort to build healthcare capacity, GAIN works with local educational institutions to provide scholarships, curriculum support, and measure the impact of scholarships.
Establishing a pathway for nurses to upgrade their education
Nurses in sub-Saharan Africa face barriers in advancing their education. In Liberia, Malawi and Sierra Leone, there are limited paths to career advancement. Without a path to advancement, many nurses leave practice and pursue different education paths or leave the health sector completely. This, in turn, adds to the shortage of trained nurses. Successful upgrading programs require the cooperation of the MOH, high level nursing leaders, and members of the in-country Boards of Nursing.
Beginning in 2019, GAIN began assembling groups of nursing leaders and key stakeholders to create Nursing Education Advisory Boards (NEAB) to guide how best to support upgrading students. Currently GAIN supports students at Kamuzu College of Nursing and Mzuzu University in Malawi, Tubman University, Mother Patern, and Zwedru Midwifery School in Liberia. Negotiations are underway in Sierra Leone.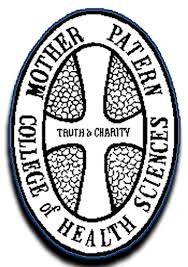 Creating cadres of expert providers skilled in patient care and leadership
GAIN supports intensive training and longitudinal mentorship for nurse-midwives with the common goal of preventing unnecessary complications during childbirth. 
The GAIN training curriculum includes:
A Leadership Module focusing on building knowledge and skills of nurse-midwives working in direct clinical care as well as those working in management positions. The module aims to provide nurses and midwives with tools to improve communication, teaching, mentoring and management skills.
A Neonatal Module focusing on the principles of newborn assessment and common problems that affect the neonate. Curriculum includes how to manage emergencies such as neonatal resuscitation, initiating kangaroo care for preterm and low birth weight neonates, respectful maternity care, and appropriately caring for neonates with complications.
A Midwifery Module providing nurse-midwives with a refresher in maternal health skills and knowledge including emergency maternal care during labor and delivery, and preventing pre-, intra- and post-partum complications.
Developing partnerships in the Southern US to improve Black maternal and neonatal outcomes
In the United States, Black birthing people are 3 times more likely to die during childbirth than their white counterparts, and their newborns are also more likely to be born preterm or experience birth-related complications.
The CHOICES Center for Reproductive Health in Memphis, Tennessee has been caring for birthing patients since 2017 using a model of culturally competent Black midwifery care. While their patient population, predominantly Black and receiving government-based insurance, reflects the demographics of those experiencing higher maternal and neonatal morbidity and mortality across the US, CHOICES patients experience lower rates of preterm birth and cesarean section births compared to the overall Tennessee population. To date, they have had no cases of maternal or neonatal death among the 210+ births they've attended. 
Using the GAIN model as a framework, CHOICES established a fellowship program for Black midwifery students from around the US to complement their didactic training with expert mentorship from the skilled midwife providers at the Memphis clinic.