Kimberly Baltzell is a Professor in the Department of Family Health Care Nursing at UCSF. In addition, she is the Director of Partnerships for UCSF Institute for Global Health Sciences and a member of the UCSF Global Cancer Program. Dr. Baltzell is the PI, founder, and co-director of Global Action in Nursing (GAIN). She works extensively in sub-Saharan African to support the development of nurse leaders. Dr. Baltzell's research interests include malaria, non-malarial fevers, and point-of-care diagnostic tools for health providers in remote locations. Her PhD work focused on infectious disease and cancer prevention/development – especially among women.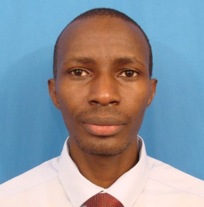 Daniel Maweu, is a nurse-midwife and co-Director of GAIN in Liberia, Neno District Malawi, and Sierra Leone in partnership with Partners In Health. He is a reproductive health care educator with nine years of cumulative professional experience working in clinical midwifery, perioperative nursing and nursing education. Daniel worked with Partners In Health-Liberia (PIH) as a Nurse-midwife coordinator/educator from 2018 to September 2021. In his co-director role, he is the PIH GAIN-Africa cross-site lead supporting the nursing & midwifery work force development initiatives. He has been vital in improving maternal and neonatal care at JJ Dossen Memorial Hospital and Pleebo Health Center through continuous mentorship of midwives in Southeastern, Liberia. Daniel also works as a visiting obstetrics faculty member at the V.S William Tubman University, school of nursing where he played a key role in setting up the midwifery department. Daniel has worked in various institutions as a nurse midwife, perioperative nurse, and educator in both Kenya and Liberia. He holds a Bachelor of Science Nursing degree from Kenyatta University, a MSc in Nursing (Midwifery) from Mount Kenya University and an Advanced Postgraduate Diploma in Global Maternal and Child Health from James Lind Institute, Switzerland. He is currently a second year student studying his Masters in Public Health Policy and research with University of Stirling, Scotland. He is also enrolled as an Atlas Corps fellow under the Hilton Humanitarian Prize Laureate Virtual Leadership Institute fellowship program. Daniels' biggest passion is building resilient maternal health systems and he is a strong advocate of respectful, dignified maternity care for all women in reproductive age.
Oveka Mwanza is a state-registered nurse-midwife and co-Director of GAIN in Blantyre District, Malawi in partnership with Global AIDS Interfaith Alliance (GAIA). In this role, she is the maternal, neonatal, child health (MNCH) coordinator for GAIN and GAIA. Oveka has vast experience working in the busiest maternity unit in the Southern African Development Community (SADC) region and held the position of Safe Motherhood Coordinator for the capital of Malawi. She possesses a Bachelor of Science in nursing and midwifery and a Master of Science in global health delivery from the University of Global Health Equity in Rwanda. She is also an author of a labor, delivery, and early parenthood preparedness audiobook that empowers expectant couples with the knowledge and skills to transition smoothly through this aspect of their lives. Currently, Oveka is the principal investigator in a research study that aims to improve the referral process for obstetric emergencies, a midwife-led approach in Blantyre, Malawi under the GAIN project.
Alden Blair is the Associate Director of the Global Health Sciences (GHS) Masters Program at the University of California San Francisco (UCSF). He holds a PhD with a focus on mix-methods epidemiology from the School of Population and Public Health (SPPH) at the University of British Columbia (UBC), and an MS in Environmental Epidemiology from the London School of Hygiene and Tropical Medicine (LSHTM). He has almost two decades of professional experience working across sub-Saharan Africa, including NIH-funded research projects exploring the intersection of mental health, substance use, and communicable disease among conflict-affected populations. He helps lead the GAIN epidemiological teams to ensure the fidelity, applicability, and transfer-ability of the information gleaned from our partnerships.
Sitalire Kapira is an experienced clinician and a Maternal and Child Health Specialist working with Partners in Health/Abwenzi Pa Zaumoyo in Neno district, Malawi. Sitalire's  work in a rural area in Malawi as a clinician responsible for maternal health in a broken health system society, helps reduce the suffering patients and clients face through the training and mentoring of staff on maternal and child health initiatives, supporting health programs that improves Maternal and Child Health infrastructure, supply chain, systems, and clinical tools. Sitalire holds a Bachelor of Science with honors in International Obstetrics and Leadership from Warwick University, United Kingdom and a Master of Medical Science in Global Health Delivery from Harvard University, United States of America. Master's thesis work was on assessing barriers adolescent girls face when accessing contraceptive services in rural Malawi. The greatest passion of Sitalire is to develop and implement health programs like GAIN that lead to better health outcomes and to conduct research to bring evidence for decision making.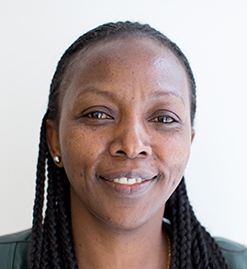 Viola Karanja is a nurse midwife with 30 years of experience. Currently, she is working with Partners In Health in Liberia as Deputy Executive Director. Viola holds a Diploma in Nursing and Midwifery; Diploma in Counselling Psychology; Bachelor in Nursing; Master in Managerial Psychology and she is Florence Nightingale Fellow. Viola has worked at various capacities and in different countries such as: Kenya, South Africa, South Sudan and currently in Liberia. She has over 15 years' experience in leadership, 10 years' experience as a Cardiac Nurse and 3 years' experience in midwifery. Viola's passion is to mentor junior nurses into leadership as the future of Nursing depends on nursing leadership. 
Anna Muller is the Program Advisor of Global Action in Nursing (GAIN). She holds a Bachelor of Science degree in Biochemistry from the University of California, Los Angeles and a Master of Science from the University of California, San Francisco in Global Health Sciences. Anna's research interests include non-communicable disease, gender and racial disparities in health, health system strengthening and maternal and child care. Her Masters work in 2019, with the Global AIDS Interfaith Alliance (GAIA), focused on hypertension management in a mobile health clinic setting in rural Malawi.
Mc Geofrey Mvula is a Nurse Educator. He received Bachelor of Science degree in Nursing and Midwifery (2012) from University of Malawi, Kamuzu College of Nursing, and further specialized in Nursing and Midwifery Education (2017-2019) from University of Malawi. He has worked as ward manager in maternal and neonatal department at Zomba Central Hospital in Malawi for over five years and held a Lecturer position in the department midwifery at Malawi College of Health Sciences in Zomba for two years. Currently he is working for Partners in Health (PIH) as GAIN Neonatal Nurse Mentor for Neno district. His profession encompasses clinical care, mentorship, and supervision; training; Monitoring and Evaluation.
Nelson Ntemang'ombe Mwale is a Malawian nurse midwife and the newest member of the GAIN team. Prior to becoming a midwife, Nelson studied at Blantyre Teachers Training College and graduated with a certificate in Initial Primary Teacher Education (IPTE) in 2007. He worked as a primary school teacher for three years before enrolling in Kamuzu College of Nursing at the University of Malawi.  Nelson graduated in 2015 with a BSc in Nursing and Midwifery. Nelson was part of the first training cohort in Neno district and is now beginning his work as a mentor to other nurse midwives in the district. His work in Malawi including working in the operating room at Queen Elizabeth Central Hospital, maternity in-charge at Neno District Hospital, and Safe Motherhood Coordinator for the district. Nelson has been recognized twice as best midwife in the district and has represented Malawian nursing at international meetings.
Merab Nyishime is a registered nurse currently working with Partners In Health in Liberia as a neonatal nurse specialist. Before joining Partners In Health in Liberia, Merab served as MCH Associate Director, Deputy Nursing Director, Mentor of Mentors in Rwanda and neonatal expert with Médecin Sans Frontière in Central African Republic. She is known as one of the pioneers of the "All Babies Count" Initiative that aims to reduce neonatal mortality in Rwanda through capacity building and implementing quality improvement projects at the national level. Merab holds a Bachelor's Degree in Clinical Medicine and Community Health from the University of Rwanda and a Master of Science in Global Health Delivery from the University of Global Health Equity, Rwanda. Merab has extensive experience in maternal and child health at a national and international level. She published "A retrospective study of neonatal case management and outcomes in rural Rwanda" in BMC Pediatrics and developed numerous online videos on neonatal care via Pediatrics open access website. Merab has also co-authored other neonatal research papers and presented abstracts in in the US and sub-Saharan Africa. She is devoted to coaching and mentoring clinicians in maternal child health case management and quality improvement.
Miranda Rouse is the Program Manager of Global Action in Nursing (GAIN). She has a Bachelor of Science in Nutrition from Drexel University and a Master of Public Health degree from the University of Pennsylvania. Prior to pursuing her Master's degree, she was a Peace Corps Volunteer in Northwestern Province, Zambia from 2018-2020. While in Zambia, she focused on maternal health and child nutrition initiatives, awareness of available family planning options, and HIV and malaria prevention efforts. She is passionate about reproductive justice and equitable access to reproductive health services, especially for adolescents. Her research interests include reproductive health access, maternal and child health, and malaria.
Marshall Sackey is a registered nurse in Liberia and holds an Associate and Bachelor degrees in Nursing, and currently pursuing his Masters in Healthcare Management. He has over eight years of experience as a clinical nurse, and has worked with the Liberian Ministry of Health in more than 6 counties strengthening staff capacity building and quality health delivery services in different health related areas. Currently Marshall is working as a Senior Pediatric and Neonatal Clinical Mentor at Partners In Health in Liberia, Maryland county. He has gained valuable clinical knowledge in different clinical departments, hopes to improve his leadership skills and integrate evidence base practices in today's advanced clinical leadership setting, and promote advanced practices in nursing in hard-to-reach areas in Liberia. He's motivated by working with the underserved and vulnerable populations.
Mphatso Sayenda is a registered nurse-midwife working in Neno district, Malawi and is employed by Partners in Health as a GAIN nurse-midwife mentor. She holds a Bachelor's degree in Nursing and Midwifery from Kamuzu College of Nursing. She worked as a midwife in charge of Lisungwi Community Hospital and received an award for best midwife in organizing the ward, leading the maternity team, and improving the quality of midwifery care. As a GAIN mentor, she is responsible for mentoring midwives in four Neno district facilities. Ms. Sayenda mentors on the use of the Safe Childbirth Checklist, modeling and teaching basic obstetric care, and developing quality improvement projects based on the needs or gaps identified in GAIN facilities. She is also involved at a national level in the adaptation and adoption of the Safe Childbirth Checklist countrywide. In addition, Ms. Sayenda is working to reinforce infection prevention protocols in the clinical setting to improve obstetric outcomes and improving emergency obstetric care and response.
Luseshelo Fanny Simwinga is a state registered Nurse Midwife with vast experience in bedside Maternal and Newborn care. Luseshelo holds a Bachelor of Science in Nursing and Midwifery from the University of Malawi Kamuzu College of Nursing (KCN), and is currently finalizing her Master of Science in Nursing and Midwifery Education. She has worked in the public sector at Ntchisi District Hospital and Queen Elizabeth Central Hospital as a bedside midwife and a nurse/midwife leader. She once worked as a District Safe Motherhood Coordinator, Maternal and Neonatal Health Quality Improvement Team Leader and Quality of Institutionalized Care (QIC) focal person. She is one of the 10 midwives under the International Confederation of Midwives (ICM) Young Midwife Leaders (YML) program for the 2019 – 2020 cohort, where she is being trained in leadership and mentorship among other trainings. Luseshelo is a provider and trainer in Quality Improvement, Specialized Newborn Care Education; Helping Babies Breathe (2nd edition), Essential Care of Every Baby and Essential Care for Small Babies. She is also a champion, provider and trainer in Respectful Maternity Care (RMC) and as a YML with ICM, she is working on a project which aims at promoting RMC at Ntchisi District Hospital in the central region of Malawi.
Madhavi Dandu is the Education Advisor for GAIN where she supports the development of on-line learning materials and quality improvement initiatives. She also serves as the director Director of the University of California Global Health Institute—a UC-wide initiative that stimulates, nurtures, and promotes global health research, education, and collaboration to advance the University's global health agenda. Madhavi received her undergraduate degree in Comparative Literature and Biomedical Sciences and then a medical degree from the University of Michigan in Ann Arbor. She completed her residency training in the Categorical Medicine Program at UCSF in 2003. Afterwards, Dr. Dandu attended the University of California, Berkeley and received a Masters in Public Health with a focus on international health and health and human rights. In addition she continues to collaborate with colleagues and community-based partners on cultural humility training and initiatives focused on justice, equity, diversity, and inclusion. She is also a hospitalist and Professor of Medicine at UCSF.