Kimberly Baltzell is an Associate Professor in the Department of Family Health Care Nursing at UCSF. In addition, she is the Director of Partnerships for UCSF Institute for Global Health Sciences and a member of the UCSF Global Cancer Program. Dr. Baltzell is the PI and founder of Global Action in Nursing (GAIN) in Malawi. She works extensively in sub-Saharan African to support the development of nurse leaders. Dr. Baltzell's research interests include malaria, non-malarial fevers, and point-of-care diagnostic tools for health provider in remote locations. Her PhD work focused on infectious disease and cancer prevention/development – especially among women.
Alden Blair is the Associate Director of the Global Health Sciences (GHS) Masters Program at the University of California San Francisco (UCSF). He holds a PhD. with a focus on mix-methods epidemiology from the School of Population and Public Health (SPPH) at the University of British Columbia (UBC), and an MS in Environmental Epidemiology from the London School of Hygiene and Tropical Medicine (LSHTM). He has almost two decades of professional experience working across sub-Saharan Africa, including NIH-funded research projects exploring the intersection of mental health, substance use, and communicable disease among conflict-affected populations. He helps lead the GAIN epidemiological teams to ensure the fidelity, applicability, and transfer-ability of the information gleaned from our partnerships.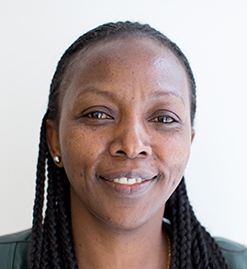 Viola Karanja is a nurse midwife with 30 years of experience. Currently, she is working with Partners In Health in Liberia as Deputy Executive Director. Viola holds a Diploma in Nursing and Midwifery; Diploma in Counselling Psychology; Bachelor in Nursing; Master in Managerial Psychology and she is Florence Nightingale Fellow. Viola has worked at various capacities and in different countries such as: Kenya, South Africa, South Sudan and currently in Liberia. She has over 15 years' experience in leadership, 10 years' experience as a Cardiac Nurse and 3 years' experience in midwifery. Viola's passion is to mentor junior nurses into leadership as the future of Nursing depends on nursing leadership. 
Richard Malirakwenda is a Malawian registered nurse midwife currently employed by Global AIDS Interfaith Alliance (GAIA) as GAIN Mentor in Blantyre District. He holds a Bachelor of Science in Nursing and Midwifery obtained from Kamuzu College of Nursing. Richard has vast working experience in planning and implementing comprehensive quality reproductive, maternal and newborn care. Prior to joining GAIN, Richard held leadership positions in all departments providing maternity and newborn health care services at Thyolo District Hospital, Malawi. In addition, Richard acted as the Safe Motherhood coordinator for Thyolo District under which his mentorship and leadership skills were strengthened. He has strong passion for clinical teaching which he developed as clinical preceptor at Kamuzu College of Nursing. Richard also has experience in research and his ultimate career objective is to become a researcher. He is currently working towards completion of his Masters in Public Health with College of Medicine, University of Malawi.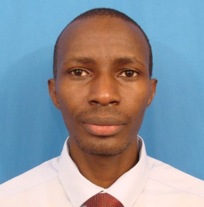 Daniel Maweu is a midwife and a reproductive health care educator currently working with Partners In Health-Liberia as a nurse midwife coordinator and educator. He holds a Bachelor of Science Nursing degree and a MSc in Nursing (Midwifery) coupled with eight years of professional experience. His role as a midwifery coordinator/educator has been vital in improving maternal and neonatal care at JJ Dossen Memorial Hospital and Pleebo Health Center through continuous mentorship of midwives. Daniel also works as a visiting obstetrics faculty at the V.S William Tubman University, school of nursing where he played a key role in setting up the midwifery department. Before joining PIH, he served in various capacities at Nairobi Women's Hospital including midwifery clinical mentor, clinical midwife, theater manager and was the assistant hospital nursing manager before departure. He was also a part time midwifery faulty at the Nairobi women's hospital College where he played a key role of curriculum development and setting up the college for training of Registered Community Health Nurses. Daniel is a seasoned midwifery mentor with passion in respectful and compassionate maternity care for all obstetric patients.
Isaac Mphande is an advanced Nurse/Midwife practitioner employed as a GAIN nurse midwife mentor by Partners in Health/Abwenzi Pa Za Umoyo. He has vast experience working with the Ministry of Health in Malawi as a nurse/midwife leader, district nursing officer, and mentor in the implementation of high impact maternal and neonatal care interventions. He holds a Master's degree in Midwifery from the University of Malawi, Kamuzu College of Nursing. In addition, Mr. Mphande is part of a five-person team with the Malawi Reproductive Health Unit working to launch an adapted version of the WHO Safe Childbirth Checklist nationwide.
Anna Muller is the Program Manager of Global Action in Nursing (GAIN). She holds a Bachelor of Science degree in Biochemistry from the University of California, Los Angeles and a Master of Science from the University of California, San Francisco in Global Health Sciences. Anna's research interests include non-communicable disease, gender and racial disparities in health, health system strengthening and maternal and child care. Her Masters work in 2019, with the Global AIDS Interfaith Alliance (GAIA), focused on hypertension management in a mobile health clinic setting in rural Malawi.
Nelson Ntemang'ombe Mwale is a Malawian nurse midwife and the newest member of the GAIN team. Prior to becoming a midwife, Nelson studied at Blantyre Teachers Training College and graduated with a certificate in Initial Primary Teacher Education (IPTE) in 2007. He worked as a primary school teacher for three years before enrolling in Kamuzu College of Nursing at the University of Malawi.  Nelson graduated in 2015 with a BSc in Nursing and Midwifery. Nelson was part of the first training cohort in Neno district and is now beginning his work as a mentor to other nurse midwives in the district. His work in Malawi including working in the operating room at Queen Elizabeth Central Hospital, maternity in-charge at Neno District Hospital, and Safe Motherhood Coordinator for the district. Nelson has been recognized twice as best midwife in the district and has represented Malawian nursing at international meetings.
Merab Nyishime is a registered nurse currently working with Partners In Health in Liberia as a neonatal nurse specialist. Before joining Partners In Health in Liberia, Merab served as MCH Associate Director, Deputy Nursing Director, Mentor of Mentors in Rwanda and neonatal expert with Médecin Sans Frontière in Central African Republic. She is known as one of the pioneers of the "All Babies Count" Initiative that aims to reduce neonatal mortality in Rwanda through capacity building and implementing quality improvement projects at the national level. Merab holds a Bachelor's Degree in Clinical Medicine and Community Health from the University of Rwanda and a Master of Science in Global Health Delivery from the University of Global Health Equity, Rwanda. Merab has extensive experience in maternal and child health at a national and international level. She published "A retrospective study of neonatal case management and outcomes in rural Rwanda" in BMC Pediatrics and developed numerous online videos on neonatal care via Pediatrics open access website. Merab has also co-authored other neonatal research papers and presented abstracts in in the US and sub-Saharan Africa. She is devoted to coaching and mentoring clinicians in maternal child health case management and quality improvement.
Maria Openshaw is a Certified Nurse-Midwife and Nurse Practitioner. She holds a Bachelor's Degree in Latin American Studies from Bowdoin College and a Master of Science from the University of California, San Francisco, in 2014. She practiced full-scope midwifery in Massachusetts, splitting her time between an urban teaching hospital and a birth center, and taught medical students and residents about normal birth as Instructor at Boston University School of Medicine. In 2017, she left academic practice and moved to Malawi to join the Global Action in Nursing (GAIN) project. In Malawi, she served as a nurse-midwife mentor with Partners In Health/Abwenzi Pa Za Umoyo for sixteen months. She now resides in Boston where she works remotely for the expanding GAIN project and is in clinical practice at Cambridge Hospital and Cambridge Birth Center. Her research interests include health and birth equity, improving the quality of both the provision and the experience of maternal health care, and global nursing workforce development.
Sally Rankin, RN, PhD began working in Malawi, Central Africa in 2001 with the Global AIDS Interfaith Alliance (GAIA), while at the same time serving as a faculty member, department chair, and interim dean at the University of California, San Francisco School of Nursing. Her initial work pertained to the impact on HIV and AIDS on Malawi women's lives. In 2006 she was funded by the National Institutes of Health for a project titled: Malawi Christians and Muslims: HIV Prevention and AIDS Care (RO1 HD050147). Dr. Rankin served as Co-Investigator on a USAID funded project to build nursing capacity in Malawi and as Co-Director on a US State Department grant that involved US and Malawi and Zambia faculty exchanges to improve maternal and child health outcomes. She has an Affiliate Faculty appointment in the UCSF Institute of Global Health Sciences and was one of the key designers of their PhD program in Global Health. Named as the Helen Nahm Research Lecturer by UCSF School of Nursing in 2015, she also was recognized as one of the 150 Outstanding UCSF Alumni in the past 150 years. She currently holds a MacArthur Foundation Endowed Chair in Global Health Nursing.
Marshall Sackey is a registered nurse in Liberia and holds an Associate and Bachelor degrees in Nursing, and currently pursuing his Masters in Healthcare Management. He has over eight years of experience as a clinical nurse, and has worked with the Liberian Ministry of Health in more than 6 counties strengthening staff capacity building and quality health delivery services in different health related areas. Currently Marshall is working as a Senior Pediatric and Neonatal Clinical Mentor at Partners In Health in Liberia, Maryland county. He has gained valuable clinical knowledge in different clinical departments, hopes to improve his leadership skills and integrate evidence base practices in today's advanced clinical leadership setting, and promote advanced practices in nursing in hard-to-reach areas in Liberia. He's motivated by working with the underserved and vulnerable populations.
Mphatso Sayenda is a registered nurse-midwife working in Neno district, Malawi and is employed by Partners in Health as a GAIN nurse-midwife mentor. She holds a Bachelor's degree in Nursing and Midwifery from Kamuzu College of Nursing. She worked as a midwife in charge of Lisungwi Community Hospital and received an award for best midwife in organizing the ward, leading the maternity team, and improving the quality of midwifery care. As a GAIN mentor, she is responsible for mentoring midwives in four Neno district facilities. Ms. Sayenda mentors on the use of the Safe Childbirth Checklist, modeling and teaching basic obstetric care, and developing quality improvement projects based on the needs or gaps identified in GAIN facilities. She is also involved at a national level in the adaptation and adoption of the Safe Childbirth Checklist countrywide. In addition, Ms. Sayenda is working to reinforce infection prevention protocols in the clinical setting to improve obstetric outcomes and improving emergency obstetric care and response.
Luseshelo Fanny Simwinga is a state registered Nurse Midwife with vast experience in bedside Maternal and Newborn care. Luseshelo holds a Bachelor of Science in Nursing and Midwifery from the University of Malawi Kamuzu College of Nursing (KCN), and is currently finalizing her Master of Science in Nursing and Midwifery Education. She has worked in the public sector at Ntchisi District Hospital and Queen Elizabeth Central Hospital as a bedside midwife and a nurse/midwife leader. She once worked as a District Safe Motherhood Coordinator, Maternal and Neonatal Health Quality Improvement Team Leader and Quality of Institutionalized Care (QIC) focal person. She is one of the 10 midwives under the International Confederation of Midwives (ICM) Young Midwife Leaders (YML) program for the 2019 – 2020 cohort, where she is being trained in leadership and mentorship among other trainings. Luseshelo is a provider and trainer in Quality Improvement, Specialized Newborn Care Education; Helping Babies Breathe (2nd edition), Essential Care of Every Baby and Essential Care for Small Babies. She is also a champion, provider and trainer in Respectful Maternity Care (RMC) and as a YML with ICM, she is working on a project which aims at promoting RMC at Ntchisi District Hospital in the central region of Malawi.